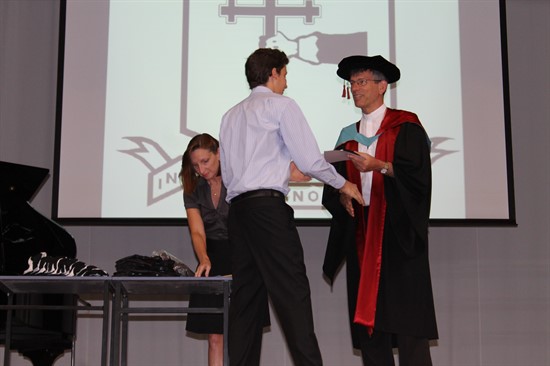 Each year, invitations for the first academic assembly of the year, are extended to our previous year's graduating seniors. This enables the College community to acknowledge the graduates on their academic achievements.
This week the whole College congratulated the 2018 Seniors in Oblate Hall followed by morning tea in the IPAC foyer.
The following photos reflect the same honour being bestowed on the 2012 graduates, by Fr M. Edwards O.M.I. (now Bishop Mark Edwards O.M.I.).
We look forward to continuing this tradition in the new Gathering Space.