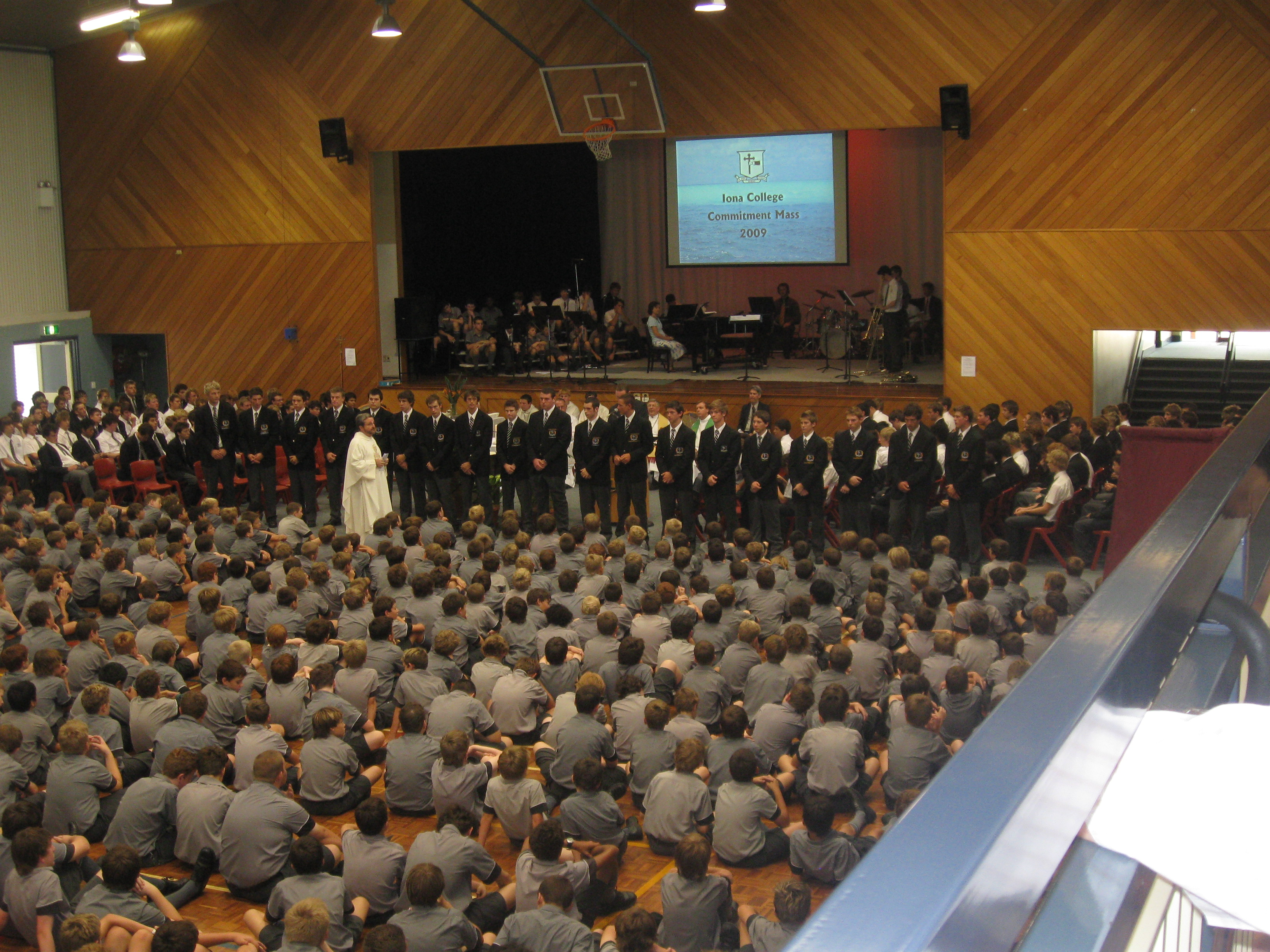 Our annual Iona Commitment Mass was held this week.  To accommodate our 2000 plus community now, both Oblate Hall and IPAC are filled to capacity.
These photos from the 2009 mass, demonstrate that 10 years ago, the whole community was still able to celebrate together in one place.
"In a wonderful celebration of the Eucharist organized by the Dean of Faith, Mr Carroll, a very proud group of Year 12 parents watched as their sons affirmed their commitment as Student Leaders of the College for 2009.  Congratulations to our Year 12 students for the positive and involved way in which they have commenced their final year. Around the College on a daily basis we are seeing exceptional student leadership. It is our hope that the 2009 Year 12 group will set a fine example to the younger students."  Mr Mark Harvey, Dean of Students – From the College newsletter 13 February 2009
We look forward to once again celebrating our Commitment Mass as one, in our planned Gathering Space.