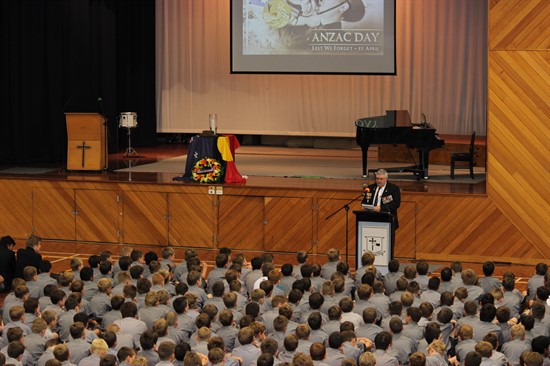 On ANZAC Day (25 April) Australia and New Zealand remember the sacrifice made by those who died during military operations.
Each year the whole College recognises ANZAC Day as a powerful acknowledgement of our nation's pride and identity.  Our annual ANZAC Day service is held in Oblate Hall, the meeting place of Iona.
In 2014, Mr Peter Kinsella addressed the Iona students at ANZAC Day service in Oblate Hall.
The tradition of our whole College ANZAC Day services will continue…
Lest we forget.