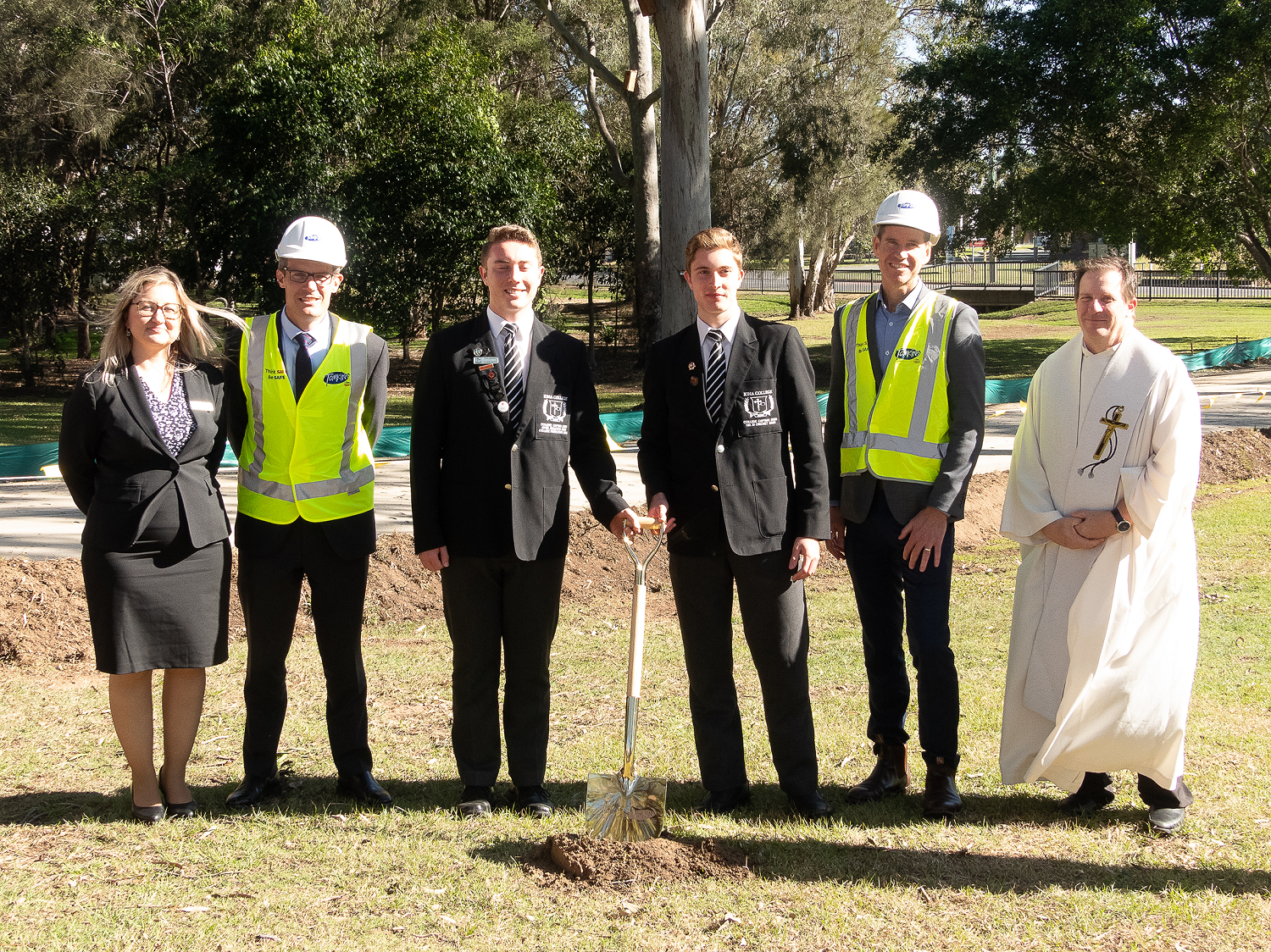 The construction of Iona's new Gathering Space began with the 'turning of the sod' and blessing ceremony in June. The facility will be known as The Provence Centre, after the Provence region in France, the birthplace of St Eugene de Mazenod, founder of the Oblates of Mary Immaculate who founded Iona in 1957. The name Provence Centre brings with it recognition of St Eugene's contribution to our Iona culture.
This building has been 35 years in the making as well as three years of planning, consultation and hard work from many people. It brings together a key strategic priority of being able to gather together as one community, even though it is being built at a time of heightened sensitivities about gatherings due to the pandemic.
The Provence Centre construction is being undertaken by Tompkins Commercial and the expected completion date is May 2021. The very choice of Tomkins was on the shared belief that local business should benefit from this investment and Tomkins have made a commitment for that to occur.
It is a project which respects the dignity of work and we are pleased that approximately 400 jobs, many of them local will benefit from this Iona investment.